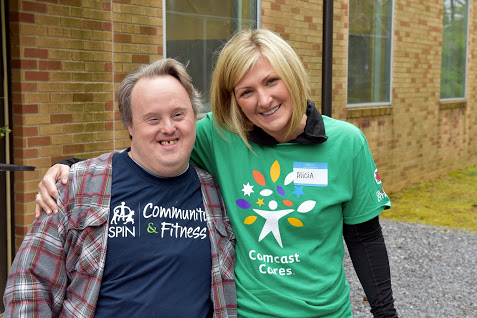 Comcast Cares Day at SPIN Community & Fitness
PHILADELPHIA (Thursday, April 19, 2018) –  More than 30 employees from Comcast NBCUniversal's marketing department joined 140 of SPIN's supported superstars for a day of fun at SPIN Community & Fitness. SPIN was chosen to host the group for #ComcastCaresDay, the nation's largest single-day corporate volunteer effort.
"We are thankful for our employees and community partners who volunteer their many talents to make a positive, lasting impact on Comcast Cares Day and throughout the year," said David L. Cohen, Comcast's Senior Executive Vice President and Chief Diversity Officer.
After a warm welcome from SPIN's CEO, Kathy McHale and Comcast's Senior Vice President of Marketing, Luci Rainey, the volunteers accompanied individuals to their favorite activities. They danced to rhythm of Zumba and baked banana croissants; they threw pottery and painted works of art; they planted outdoor gardens and touched accessible technology in SPIN's Comcast Digital Literacy Lab.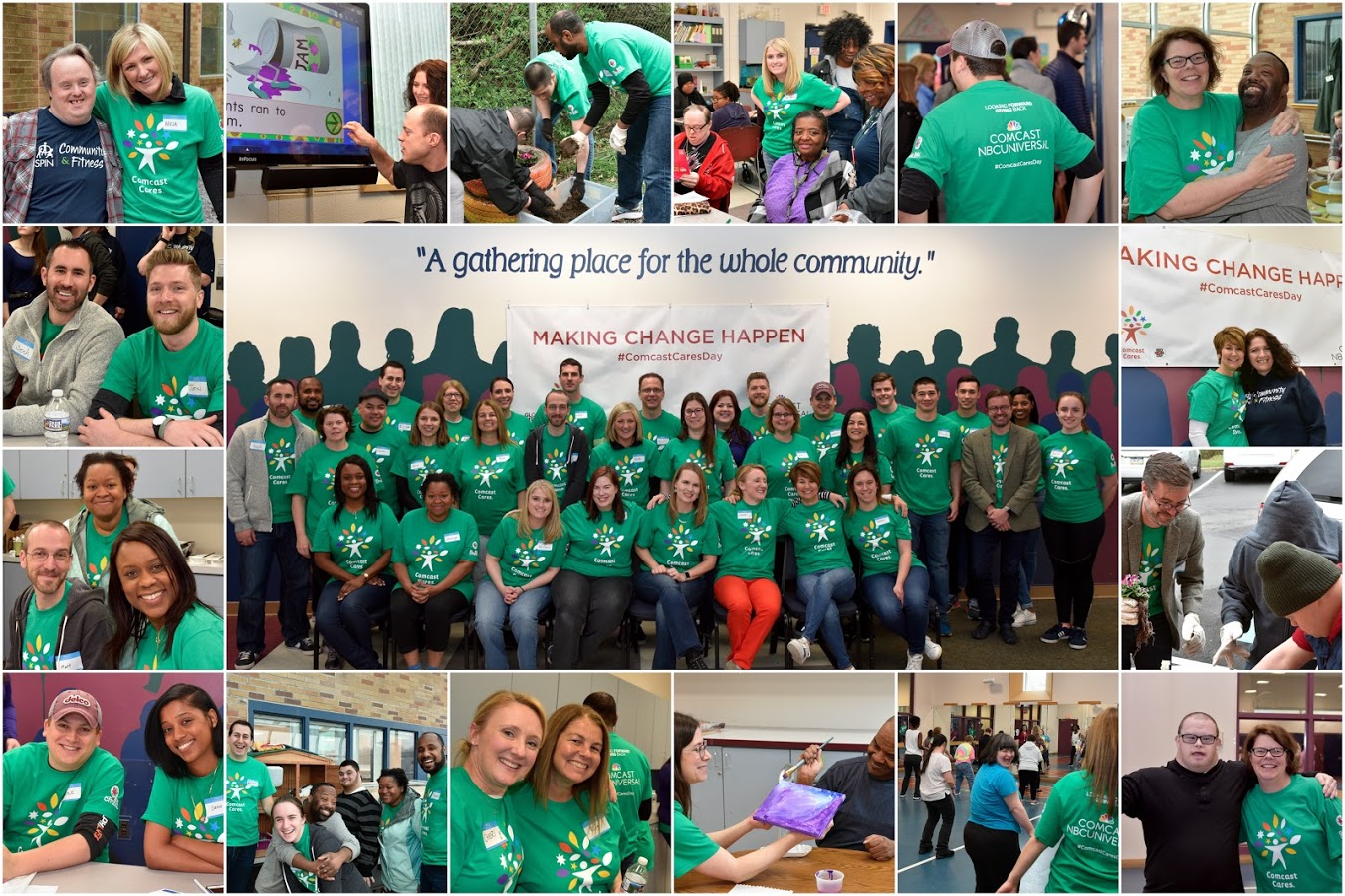 #ComcastCaresDay at SPIN is the latest initiative in an ongoing partnership. In the fall of 2016, Comcast supported the launch of the organization's digital literacy lab which opened a new world of communication and skill-building for youth and adults in service. In spring of 2017, they sponsored a digital self-advocacy expo where families and community members explored the lab and learned techniques for safe social media use. Later that summer, Comcast surprised three roommates at one of SPIN's supported homes in Northeast Philadelphia with the installation of smart-home technology, and teamed up with Thomas Jefferson University to engage SPIN managers in a "design-thinking" workshop.
______
More photos: https://tinyurl.com/ComcastCaresSPIN2018