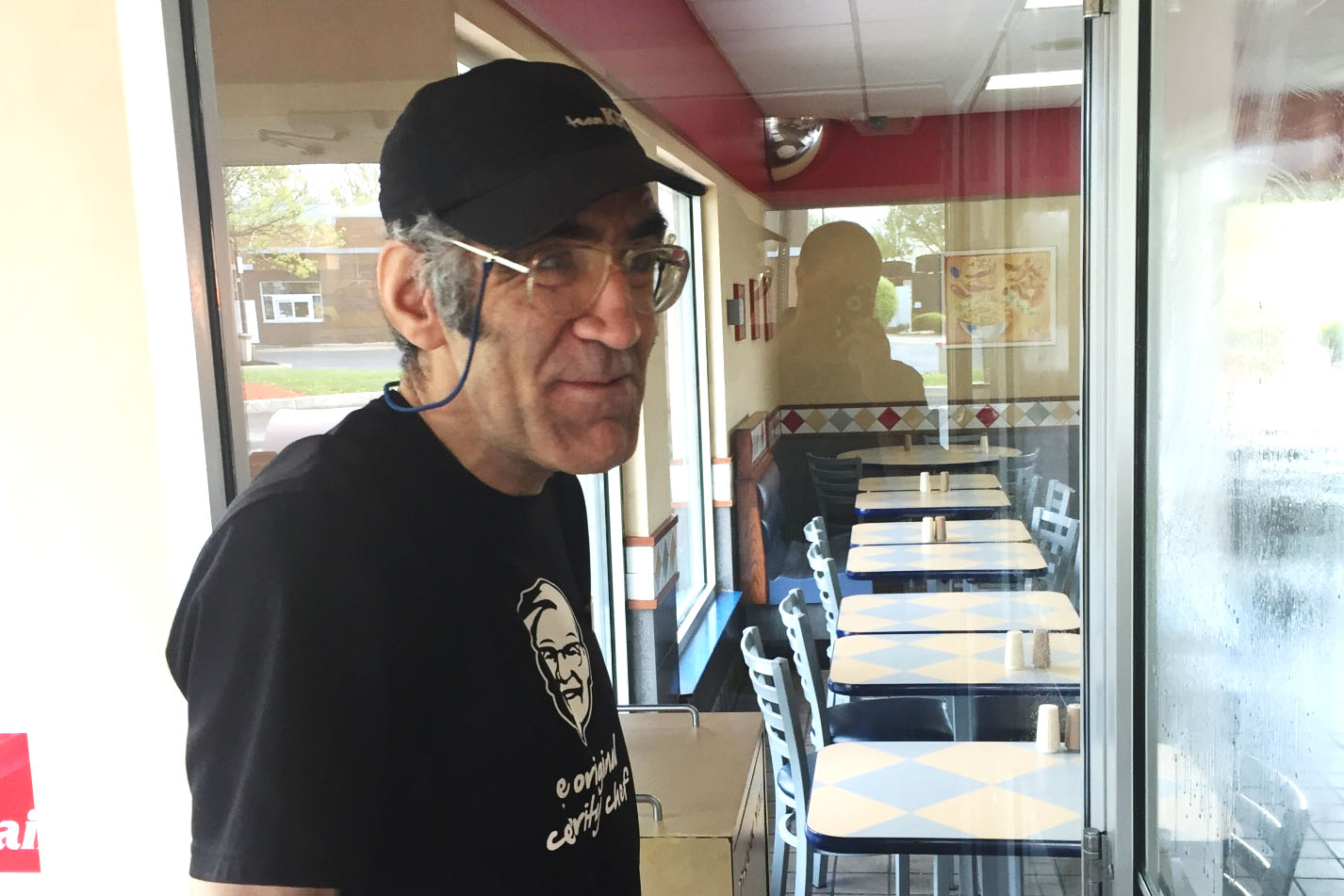 Paul Pace Receives Self-Advocate Employee of the Year Award
Self-Advocate Recognized as Dedicated Hard Worker by PAR (Pennsylvania Advocacy and Resources for Autism and Intellectual Disability)
PHILADELPHIA, PA (October 23, 2017)—Paul Pace, a Self-Advocate supported by SPIN, Inc., has been selected as Self-Advocate Employee of the Year for the Southeast Region by PAR, the Commonwealth of Pennsylvania's leading disability provider and advocacy association for people with autism and intellectual disability. Pace received his award at the PAR Annual Solutions Conference "We Are Worth It." Awards Ceremony, on October 23, 2017, in Harrisburg, PA., at the Harrisburg Hilton Hotel.
Pace is being honored for his excellence as an employee working for a number of years in retail settings. He is currently employed as a proud employee of Wal-Mart in Philadelphia, where his managers describe him as a talented employee who works independently and successfully as a stocker and team member dedicated to achieving increased customer satisfaction. While Pace receives support from an Employment Specialist, his success and independence at work is evidenced by his decreasing need for on-site support.
Pace's supervisors have taken notice of his increasing talents as he has branched out to take on independent tasks such as reorganizing the janitor's closet to use the space more efficiently and make it easier to access products needed to complete different tasks.
Shirley Walker, President and CEO of PAR, stated: "Paul Pace's success working at Wal-Mart and other retailers is a testimony to his skills, personal growth and inner strength."
Walker continued: "Paul Pace is a great employee, just like thousands of other self-advocates in Pennsylvania who are eager to be hired by businesses across the Commonwealth looking for dependable, hardworking employees."
The Harrisburg-based PAR is committed to ensuring, strengthening and promoting the viability of community-based providers to support people with autism or intellectual disability and their families.
About PAR:
PAR ( Pennsylvania Advocacy and Resources for Autism and Intellectual Disabilities) is a nonprofit organization that represents home and community-based service providers in Pennsylvania. PAR members provide services and supports to tens of thousands of individuals in Pennsylvania with autism and/or intellectual disability. PAR's mission is to strengthen the capacity of its membership to provide person-centered services to Pennsylvanians with intellectual disability and/or autism.
About SPIN, Inc.:
A local 501(c)(3) non-profit, SPIN (Special People in Northeast) is a leading provider of supports for children and adults with autism, intellectual and developmental disability in Greater Philadelphia and the Lehigh Valley. SPIN also provides high-quality, early childhood education for children of all abilities. Headquartered in Northeast Philadelphia, SPIN has been named a Top Workplace for eight consecutive years by Philly.com. SPIN has also been named an Autism Center for Excellence by Community Behavioral Health. For more information, visit www.spininc.org or www.facebook.com/SPINInc
Media Contacts:
Rebekah Glick, PAR
(717) 236-2374, Ext. 509
Adam Hymans, SPIN
215-796-7759 (m)