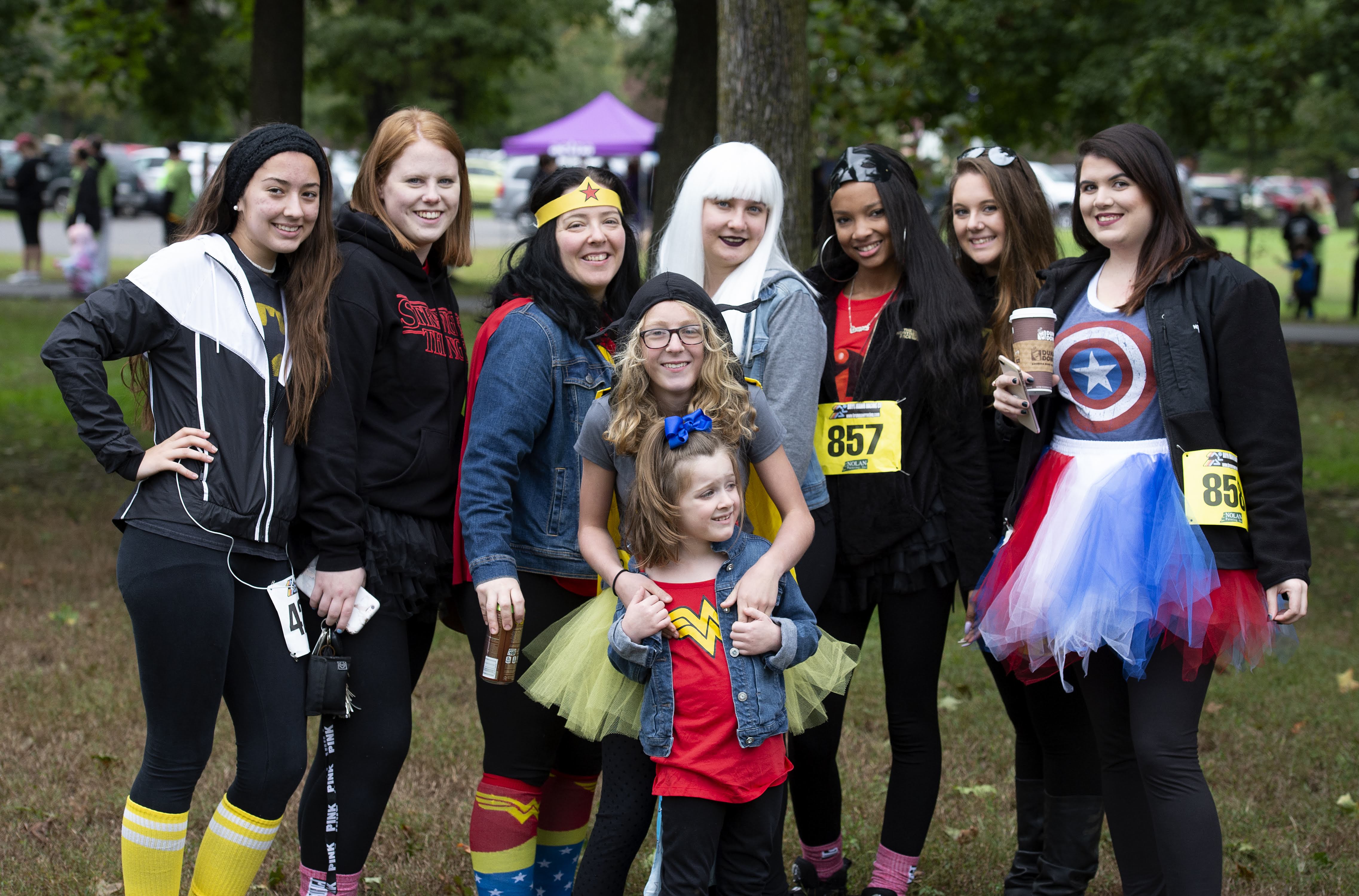 SPIN Boo & Brew 5K raised $32,000 for People with Autism and Disability
Nearly 400 participants joined the costume theme run, walk, roll and after party to support a "Life of Possibilities"
PHILADELPHIA (October 15, 2018) – The SPIN Boo & Brew 5K held on Sunday, October 14 helped raise over $32,000 for children and adults with autism and intellectual disability! A major fundraiser for SPIN (Special People in Northeast), nearly 400 participants came out to show their support in the costume themed 5K at Neshaminy State Park and After Party at Neshaminy Creek Brewing Company.
"We are so grateful to all of our runners, walkers and rollers who came out to participate and especially our sponsors who helped make our 2nd annual Boo & Brew such a great day," said Kathy McHale, president & CEO of SPIN. "It's supporters like these that help SPIN create a Life of Possibilities for the children and adults we support."
Participants in the 5K ran through the paved and natural trails of Neshaminy State Park, and a 1 mile fun course immediately followed a paved loop featuring "trick-or-treat" fun. After the 5K and fun course, participants and spectators went to Neshaminy Creek Brewing Company just down the road for awards presented by Aetna for top performers and best in costume. Food truck Dump N' Roll was on-site for great treats. And, family friendly fun including pumpkin and face painting, as well as a bounce house kept kids having fun all day long.
With the help of participants, supporters and sponsors including major sponsors The Northeast Times, Aetna, Arlington Heritage Group, GIANT, Mat's Pharmacy & Medical Supply, Philadelphia Federal Credit Union, Superior Restoration, Steamfitters Local Union 420 and J&C Sunoco, funds from the 2018 SPIN Boo & Brew 5K will help create full and meaningful lives in the community.
Event Photos: 2018 SPIN Boo & Brew 5K and After Party Photos
Race Results: 2018 SPIN Boo & Brew 5K Race Results
###
About SPIN:
A local 501(c)(3) non-profit, SPIN (Special People in Northeast) is a leading provider of supports for children and adults with autism, intellectual and developmental disability in Greater Philadelphia and the Lehigh Valley. SPIN also provides high-quality, early childhood education for children of all abilities. Headquartered in Northeast Philadelphia, SPIN has been named a Top Workplace for nine consecutive years by Philly.com. SPIN has also been named an Autism Center for Excellence by Community Behavioral Health. For more information, visit www.spininc.org or www.facebook.com/SPINInc
Media Contact:
Kaitlyn Haney, SPIN
Khaney@spininc.org
215.612.7140