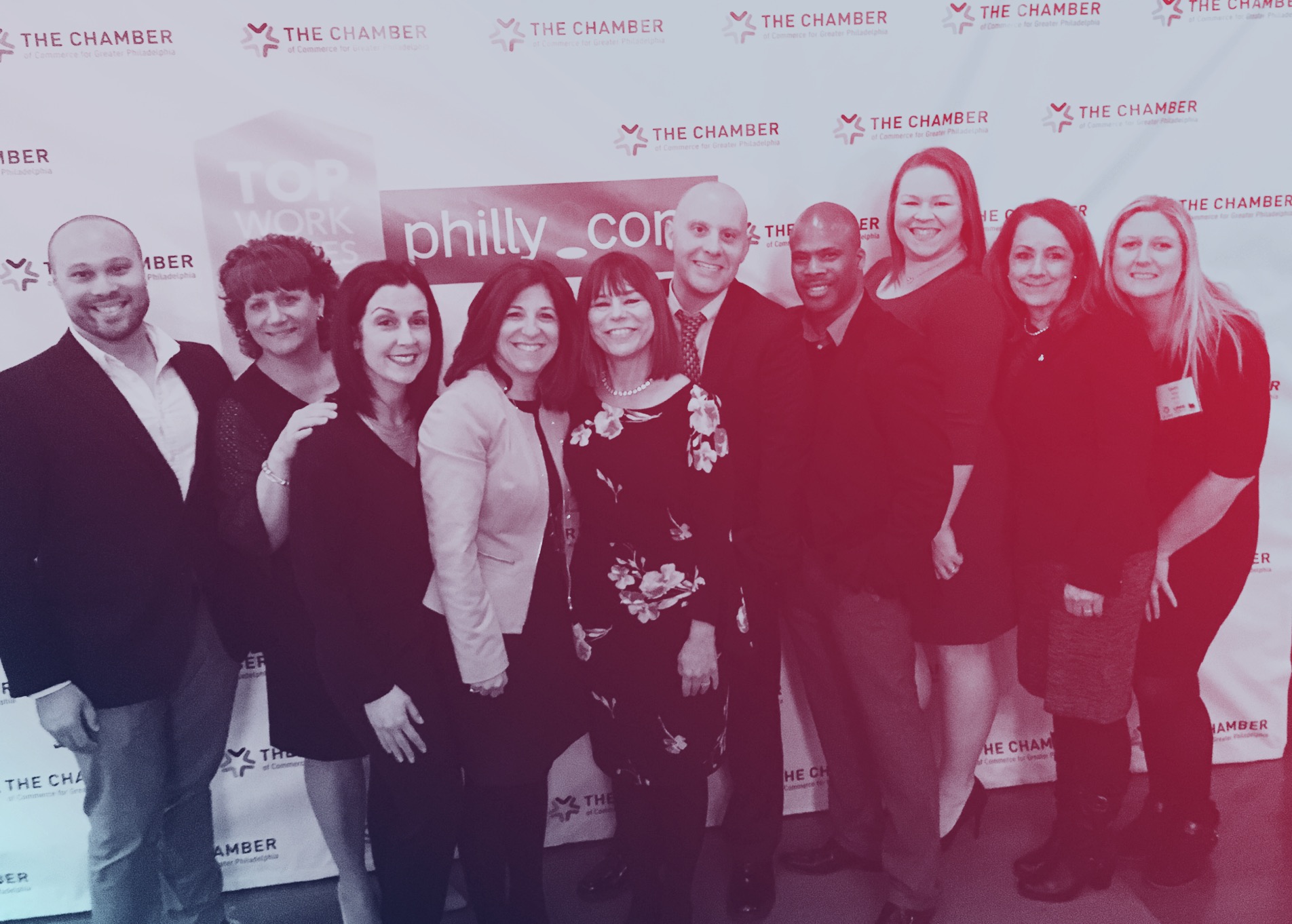 SPIN Named a Top Workplace for the Ninth Year by Philadelphia Media Network
PHILADELPHIA, PA (March 19, 2018) – SPIN (Special People in Northeast) has been awarded a 2018 Top Workplaces honor by Philadelphia Media Network, marking its ninth year receiving the recognition. The provider of intellectual disability support services and early childhood education ranked 13th in the large company category and was the second-highest ranked nonprofit organization overall. The list is based solely on employee feedback gathered through a third-party survey administered by research partner Energage, LLC (formerly WorkplaceDynamics), a leading provider of technology-based employee engagement tools. The anonymous survey measures several aspects of workplace culture, including alignment, execution, and connection, just to name a few.
"As a nonprofit that serves people on a 24/7 basis with limited resources, sharing the spotlight with the region's top companies is a huge accomplishment," said Kathy Brown-McHale, SPIN's President and CEO. "Our employees are committed to creating a place where everyone feels valued, included, and respected—and it shows."
"Top Workplaces is more than just recognition," said Doug Claffey, CEO of Energage. "Our research shows organizations that earn the award attract better talent, experience lower turnover, and are better equipped to deliver bottom-line results. Their leaders prioritize and carefully craft a healthy workplace culture that supports employee engagement."
"Becoming a Top Workplace isn't something organizations can buy," Claffey said. "It's an achievement organizations have worked for and a distinction that gives them a competitive advantage. It's a big deal."
###
Additional Articles:
SPIN was featured in two Philly.com articles in the 2018 Top Workplaces Special Section:
About SPIN, Inc.
A 501(c)(3) non-profit, SPIN (Special People in Northeast) is a leading provider of supports for children and adults with autism, intellectual and developmental disability in Greater Philadelphia and the Lehigh Valley. SPIN also provides high-quality, early childhood education for children of all abilities. Headquartered in Northeast Philadelphia, SPIN has been named a Top Workplace for nine consecutive years by the Philadelphia Media Network. SPIN has also been named an Autism Center for Excellence by Community Behavioral Health, the City of Philadelphia's Medicaid managed care organization.
About Energage, LLC
Headquartered in Exton, Pa., Energage (formerly known as WorkplaceDynamics) is a leading provider of technology-based employee engagement tools that help leaders to unlock potential, inspire performance, and achieve amazing results within their organizations. The research partner behind the Top Workplaces program, Energage has surveyed more than 47,000 organizations representing well over 16 million employees in the United States.
Media Contact:
Adam Hymans, SPIN
215.796.7759 (m)