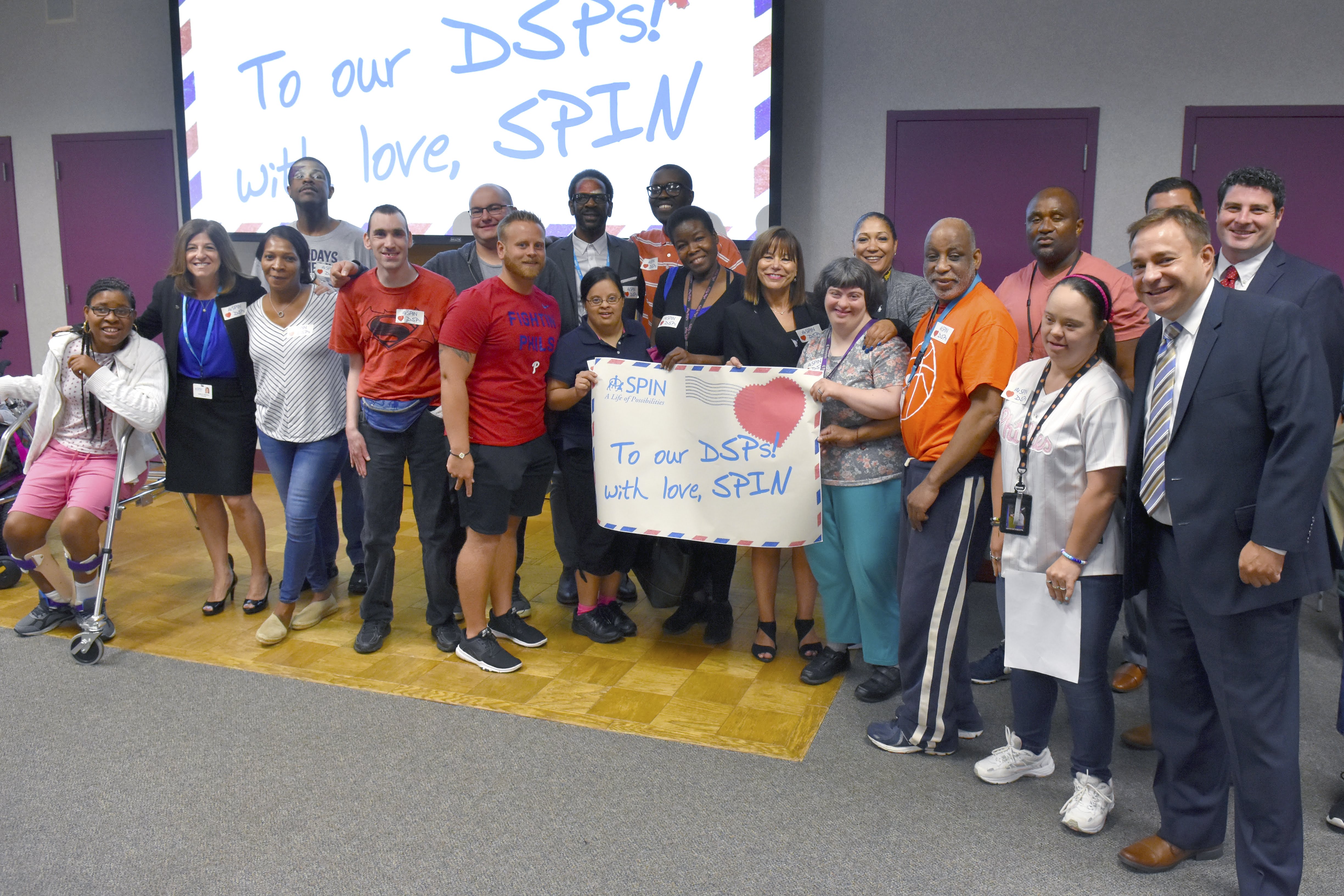 SPIN & Pennsylvania Legislators Celebrate Direct Support Professionals (DSPs), Care Providers of People with Intellectual/Behavioral Disability & Autism
(September 16, 2019) – SPIN celebrated its Direct Support Professionals (DSP) during DSP Recognition Week for the hands-on care they provide for supported adults. Celebrations in Philadelphia and Lehigh invited families, community members, friends and Pennsylvania legislators to help honor more than 600 SPIN DSPs as these professionals provide individualized care for each adult they support. From medical and personal hygiene assistance to helping each person reach their personal and community goals, DSPs are at the heart of the work SPIN provides, helping the organization fulfill its mission to create a "life of possibilities" for the people it supports.
Thank you to all of our DSPs and friends that celebrated with us. A special thank you to our local legislators for joining us, including Senator Pat Browne; Senator John P. Sabatina, Jr.; Geoff Brace from Representative Mike Schlossberg's office; Michael Dee from Representative Jeanne McNeill's office; Nick Diasio from Senator Robert Tomlinson's office; Jake Glessner from Senator Lisa M. Boscola's office; and Will Patterson from Representative Martina A. White's office.