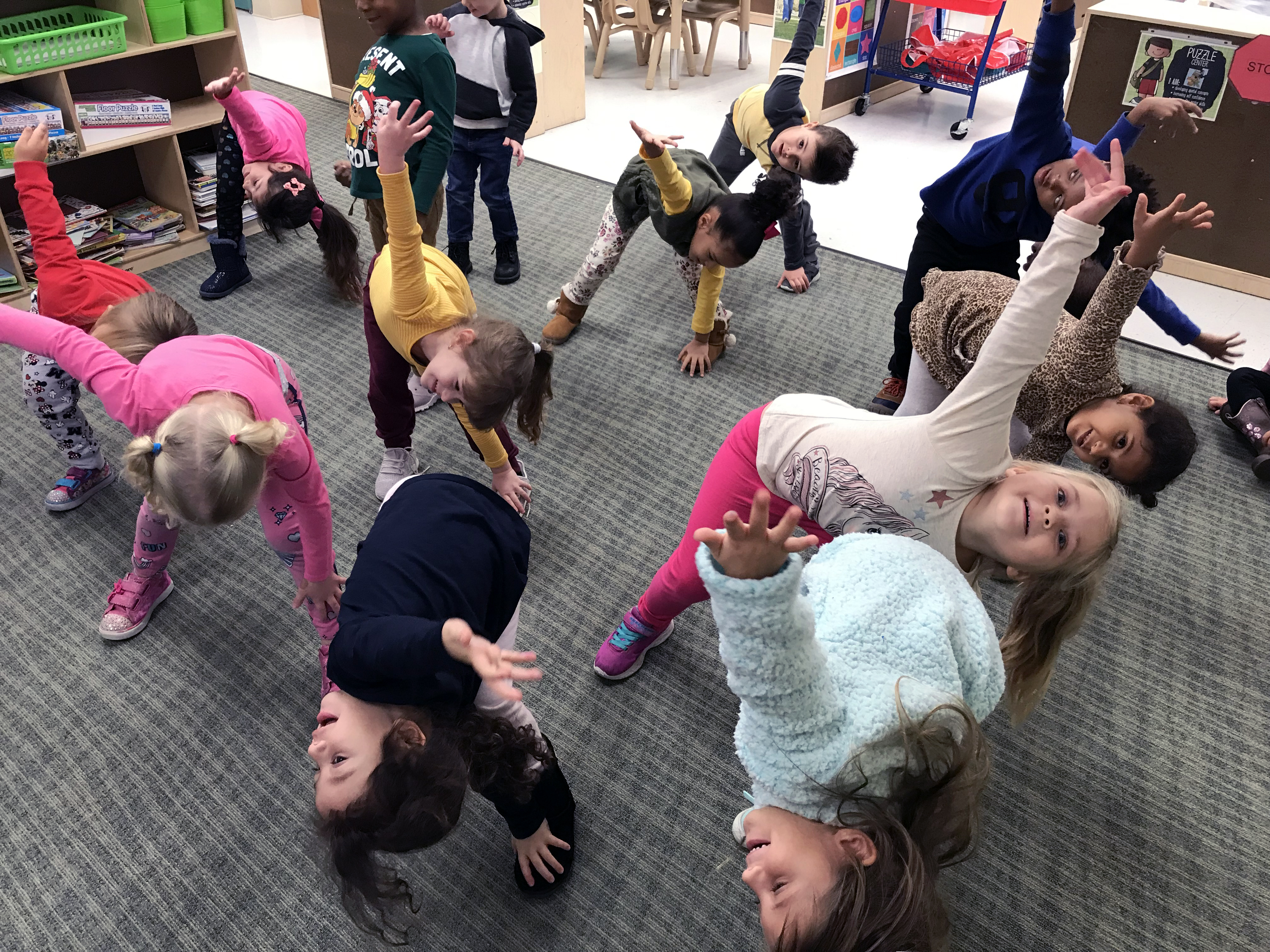 SPIN RECEIVES $5,000 DONATION FROM THE RITE AID FOUNDATION KIDCENTS THANKS FOR GIVING HOLIDAY PROGRAM
Funds to support an inclusive yoga program for children ages six and under of all abilities including those with autism and developmental delay
PHILADELPHIA (November 27, 2018) – In celebration of #GivingTuesday, a global day of giving fueled by the power of social media, SPIN (Special People in Northeast) has received a $5,000 grant from The Rite Aid Foundation as part of the KidCents Thanks For Giving Holiday program. The grant will be used to create an inclusive yoga program for children of all abilities, including those with autism and developmental delay.
"Thank you to The Rite Aid Foundation for their continued support to improve the lives of children in our community," said Kathy McHale, president and CEO of SPIN. "This yoga program will be brought to every classroom at all three SPIN Early Childhood Centers to promote health and wellness, and also a means to help focus and calm children in the classroom."
The new yoga program introduced at all SPIN Early Childhood Centers in Philadelphia will be available will be focused on children ages six and under of all abilities, including those with autism and developmental delay. These Centers promote and support the growth of children and their families through developmentally appropriate early care and education. In an inclusive environment where children of all abilities are welcome, children learn to accept, love and become friends with others who may even be different from them. Utilzing the funds from the donation, the new Yoga program will offer a model for inclusion where all can participate and interact. Yoga mats, books on yoga, yoga cards, music, technology and other resource materials will be purchased to provide the proper tools in the classrooms.
The Rite Aid Foundation is awarding a total of $2.2 million through its KidCents Thanks For Giving Holiday program. This special program has been created to help the more than 440 KidCents charities across the country advance their efforts to improve the health, safety and wellbeing of children.
"#GivingTuesday is a global celebration of giving, and on this day, we wanted to recognize our KidCents charities for all they do to make a positive impact in the communities we serve," said Tracy Henderson, director of The Rite Aid Foundation and charitable giving initiatives. "Through the KidCents Thanks For Giving Holiday program, we want to recognize and support orgainzations that are focused on giving  all year round. We thank all our KidCents charity partners for helping to give kids better lives and brighter futures."
Through KidCents, members of Rite Aid's loyalty program, wellness+ rewards, can round up their in-store or online purchases to the nearest dollar and give their change to one of more than 440 nonprofit organizations focused on improving the health and wellbeing of children. For more information, visit www.kidcents.com.
Since its inception in 2001, The Rite Aid Foundation has awarded more than $36 million to nonprofit organizations. Additionally, Rite Aid, through the efforts of its customers, supplier partners and associates, has also raised more than $87 million for Children's Miracle Network Hospitals across the country since 1994.
Rite Aid Corporation (NYSE: RAD) is one of the nation's leading drugstore chains with fiscal 2018 annual revenues of $21.5 billion. Information about Rite Aid, including corporate background and press releases, is available through the company's website at www.riteaid.com.
###
About SPIN:
A local 501(c)(3) non-profit, SPIN (Special People in Northeast) is a leading provider of supports for children and adults with autism, intellectual and developmental disability in Greater Philadelphia and the Lehigh Valley. SPIN also provides high-quality, early childhood education for children of all abilities. Headquartered in Northeast Philadelphia, SPIN has been named a Top Workplace for nine consecutive years by Philly.com. SPIN has also been named an Autism Center for Excellence by Community Behavioral Health. For more information, visit www.spininc.org or www.facebook.com/SPINInc
Media Contact:
Kaitlyn Haney, SPIN
215.612.7140