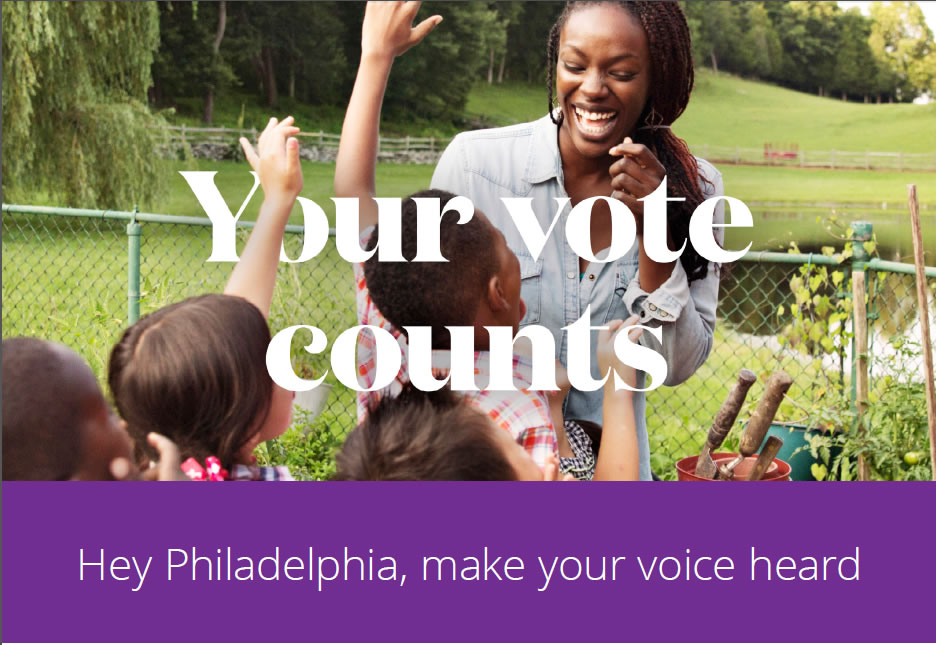 SPIN selected as finalist in Aetna Voices of Health Voting Campaign
Online Voting Competition begins October 1, ends November 9
PHILADELPHIA (Monday, October 1, 2018) – SPIN (Special People in Northeast) announced today that it is a finalist in Aetna's Voices of Health campaign. Online voting is under way at www.aetnavoicesofhealth.com. The voting period runs from October 1st through November 9th for 63 nominated non-profit organizations across six states that are working to improve health and well-being in their communities. Aetna will award $20,000 to the groups that receive the most online votes and $10,000 to the second-place finishers in Atlanta, Columbus, Houston, Philadelphia, Jacksonville, South Florida and among four counties in California. In total, 14 winners will vie for $210,000 in grants.
The organizations selected to participate in this year's Voices of Health promote health by addressing a wide range of community issues such as childhood obesity, access to affordable prescriptions and healthcare, HIV/AIDS prevention and services and helping homeless families become more self-sufficient, just to name a few. While the Voices of Health is a competition, the program aims to help facilitate a network for the local non-profits in each community to leverage each other's services, allowing for more holistic access to a variety of services available to those who need them.
"SPIN's number one priority is the health and wellness of the people we support," said Kathy McHale, president and CEO of SPIN. "We are honored to be selected by Aetna for the work we are doing with children and adults with autism and disability, as well as early childhood education. All of these non-profits selected are so deserving to be recognized for the work they are doing in their fields and communities, and we are grateful to Aetna for the opportunity to participate in the voting campaign."
Campaigning for Votes
The "Aetna Voices of Health" website will feature a one-minute video from each organization describing how the prize money would help them further their mission. Groups will be reaching out for votes in a number of different ways, including sharing their videos through social media and other communication channels.
The 2018 "Aetna Voices of Health" honorees in Philadelphia are SPIN; Congreso de Latinos Unidos, Inc.; Esperanza; LGBT Elder Initiative; LiveConnections; MANNA (Metropolitan Area Neighborhood Alliance); Pennsylvania Care Health and Wellness (Jenkintown, PA); Project HOME; SEAMAAC Inc.; and The Food Trust.
###
About SPIN:
A local 501(c)(3) non-profit, SPIN (Special People in Northeast) is a leading provider of supports for children and adults with autism, intellectual and developmental disability in Greater Philadelphia and the Lehigh Valley. SPIN also provides high-quality, early childhood education for children of all abilities. Headquartered in Northeast Philadelphia, SPIN has been named a Top Workplace for nine consecutive years by Philly.com. SPIN has also been named an Autism Center for Excellence by Community Behavioral Health. For more information, visit www.spininc.org or www.facebook.com/SPINInc
Media Contact:
Kaitlyn Haney, SPIN
215.612.7140