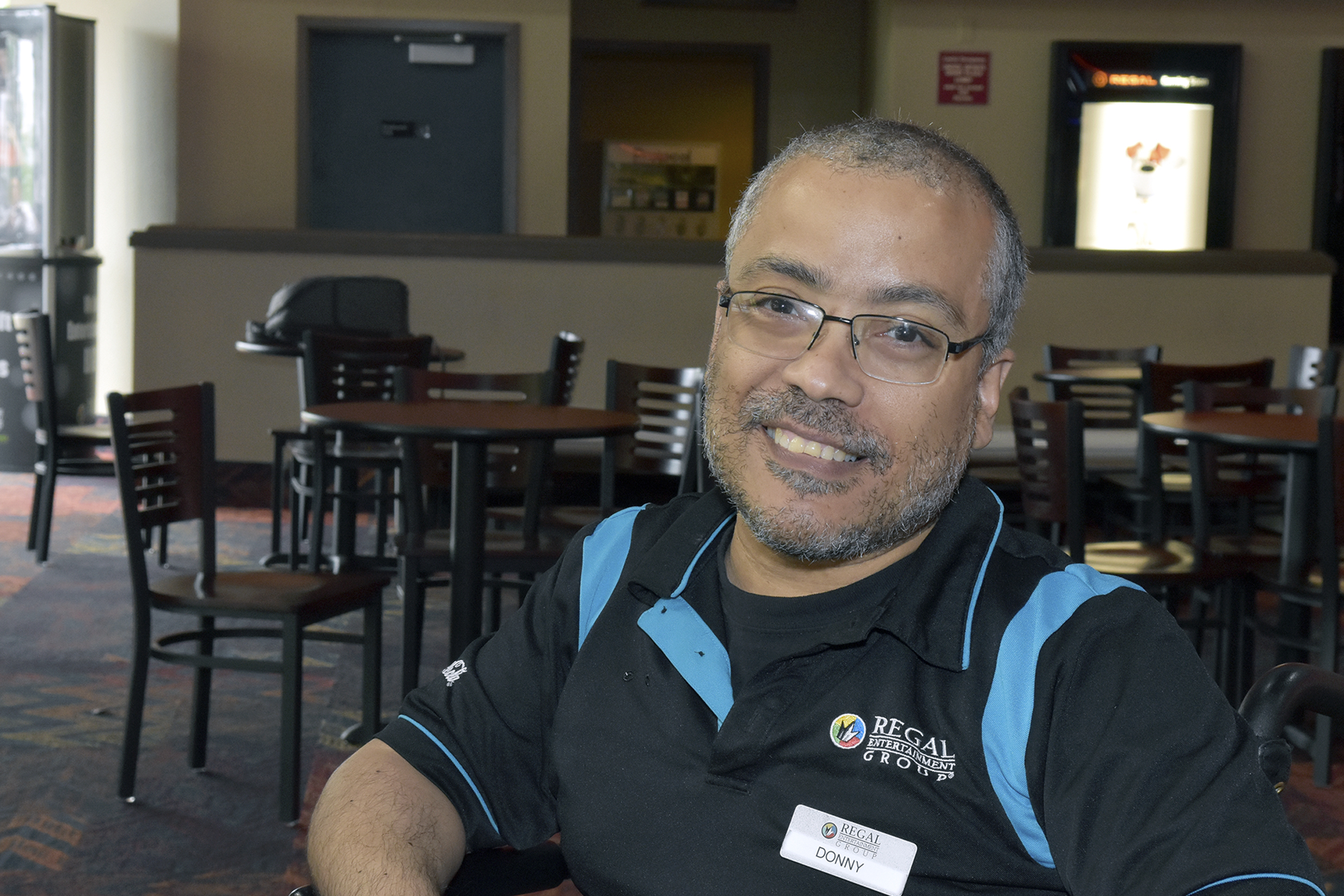 SPIN Supported Superstar Donny Rappo Named Self Advocate Employee of the Year Award by PAR (Pennsylvania Advocacy and Resources for Autism and Intellectual Disability)
Harrisburg, PA (October 21, 2019)— Donny Rappo has been selected as the Southeast Region Self Advocate Employee of the Year by PAR, the Commonwealth of Pennsylvania's leading disability provider and advocacy association for people with autism and intellectual disability. Rappo received his award at the PAR Annual Solutions Conference "We Are Worth It." Awards Ceremony on October 21 in Harrisburg.
Rappo began his career at United Artist Theatres in Northeast Philadelphia twenty years ago, and is a trailblazer for supported employment as he works with SPIN's Employment Services team. At a time when many were attending day programs or workshops, Rappo wanted to work and earn his own money. He also loves movies. He pursued his employment goals and now, 20 years later, is a cornerstone of his local United Artist Theatre and a valued team member.
Rappo prioritizes customer service and happily welcomes moviegoers to the theatre. He knows the ins and outs of the theater and is often called upon to help train new team members during new movie events. He was recently invited to begin the Supervisor Training program due to his positive attitude, commitment, and strong work ethic. Rappo has made many friends and new connections through his dream job at United Artist Theatre and built a life he loves.
"Donny is proof that, regardless of your abilities, if you love what you do, it's not just a job but a passion," said Mark Davis, PAR President and CEO. "Thousands of adults with intellectual disability all over Pennsylvania are dedicated to their jobs like Donny and we applaud him for his hard work."
Rappo is frequently recognized outside of work, when movie enthusiasts stop him to say hello and share their thoughts on the latest movie experience.