SPIN Wins First-Ever Wawa Foundation Hero Award!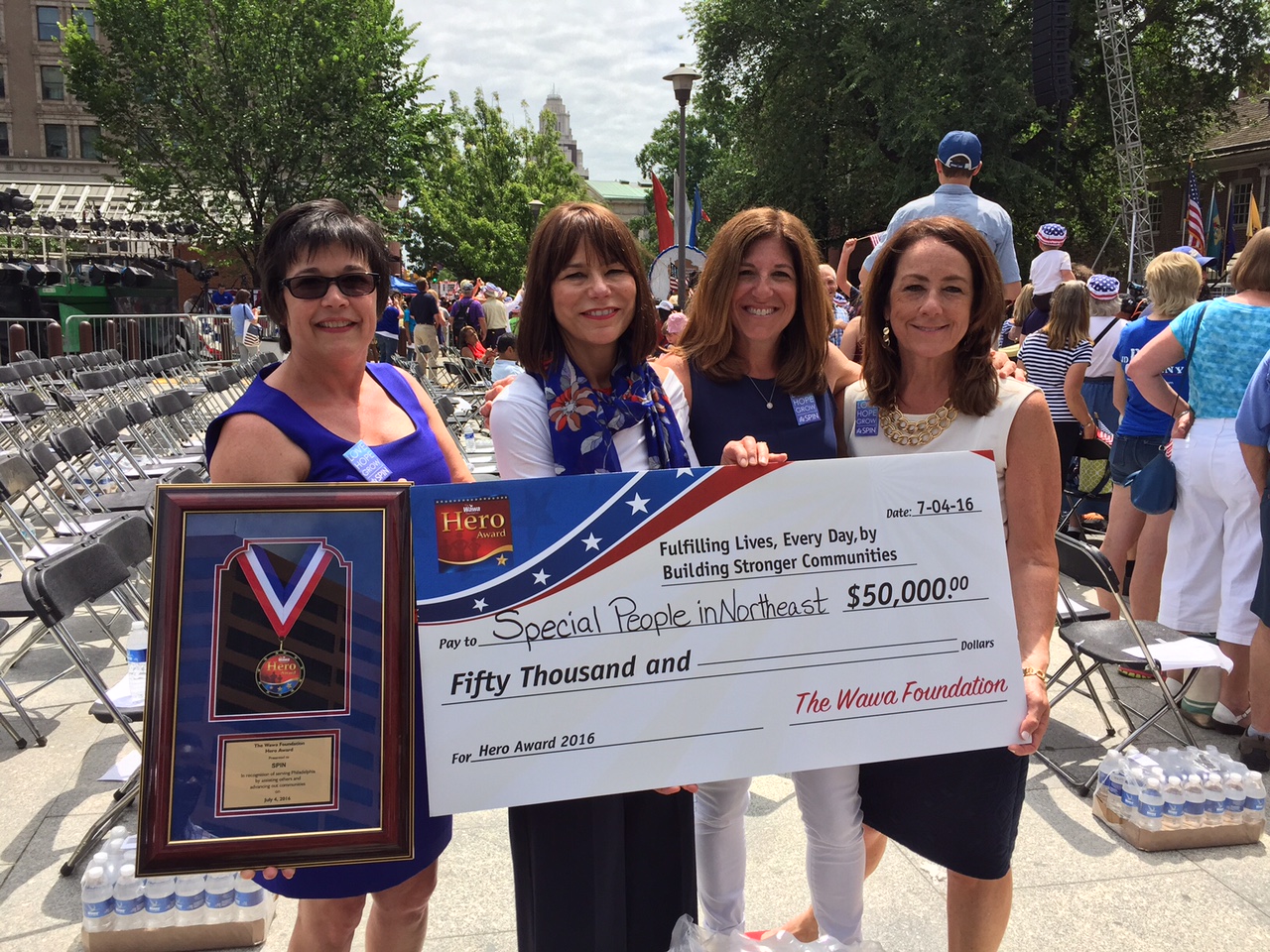 SPIN is honored and proud to announce that on July 4th at Independence Hall in historic Philadelphia, before thousands who attended the Wawa Welcome America celebration, we were named the winner of the first-ever Wawa Foundation "Hero Award"! The Wawa Foundation established this award to recognize non-profit organizations outstanding commitment to advancing communities through preserving freedom, protecting safety, inspiring learning and empowering others.
The award came with a $50,000 grant from the Wawa Foundation that SPIN will use to enhance and expand its lifespan health and wellness programs for children with or without disability, for adults with autism and intellectual disability, the families of those we support, and our employees. The SPIN Wawa Hero Health & Wellness programs will begin in September 2016 and will be offered through SPIN's Norcom Community Center both on site and in its other locations.
SPIN is proud to partner with the Wawa Foundation to bring this important service to people who often lack access to programs that help them achieve healthier lifestyles.
Click to view the special moment: