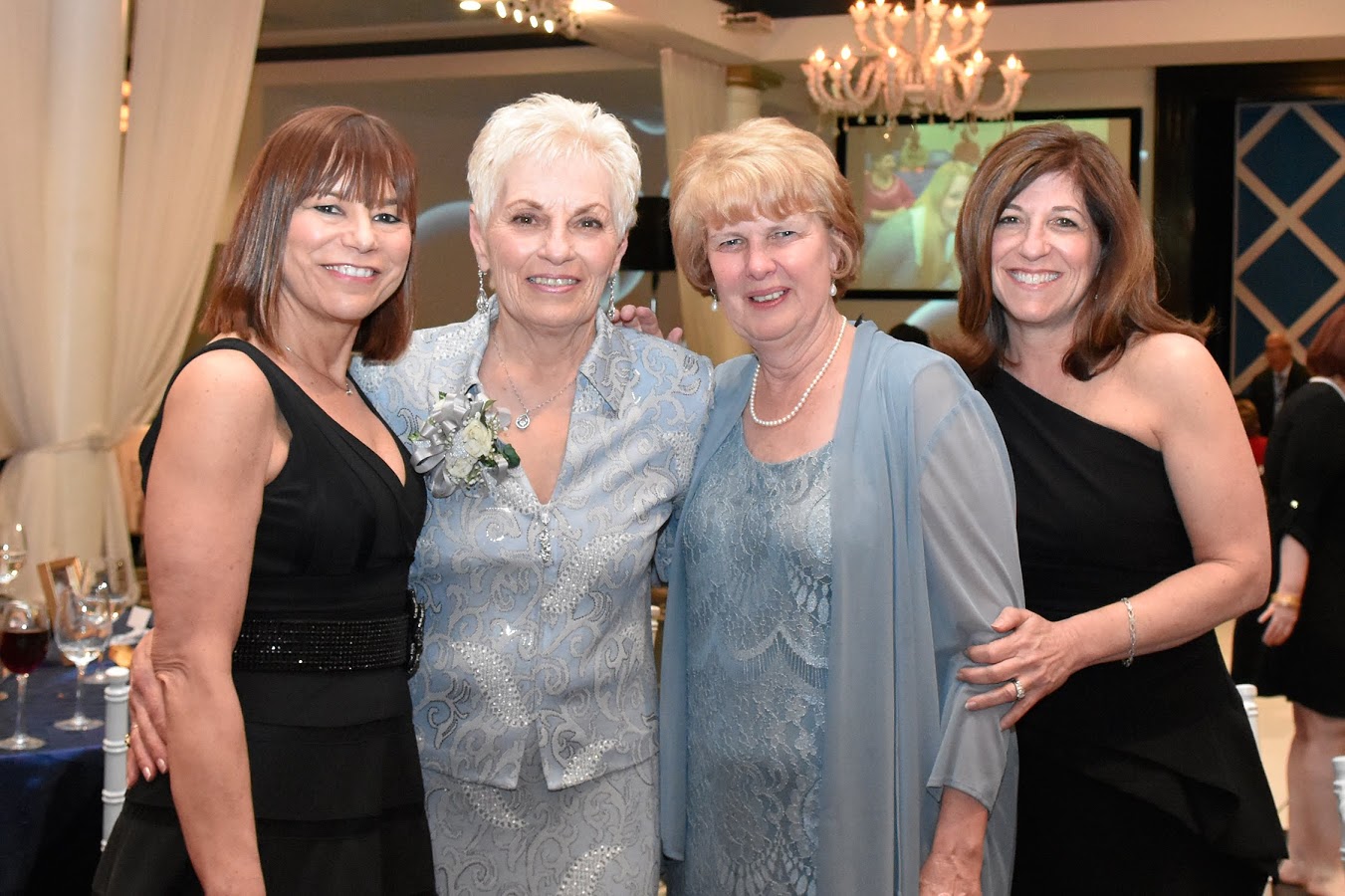 SPIN's Partners for Possibilities Celebration Supports Autism and Intellectual Disability Services, Honors Longtime Frankford Educator and Board Trustee
PHILADELPHIA (Wednesday, April 11, 2018) – SPIN (Special People in Northeast) hosted over 250 community supporters tonight at its 6th annual Partners for Possibilities Celebration at VIE on North Broad Street to raise funds for autism and intellectual disability services. The nonprofit also honored two of its longtime leaders: Mary Lou Haughney, Director of SPIN's Frankford Early Childhood division with a 47 year career supporting children and families, and Phyllis Barbera, a prolific fundraiser and trustee on SPIN's Corporate Board.
"This is the 6th year we will be honoring our most noteworthy partners," said Kathy McHale, SPIN's president and CEO.  "It is a night of inspiration and gratitude for those who give so much of themselves so that people with a disability have a life of hope and inclusion." The awards ceremony was followed by an ability-inclusive performance from the SPIN Choir, dinner catered by Cescaphe and a silent auction.
Genesis Asset Protection, Inc. and Republic Bank were among the title sponsors of the event. "The SPIN family possesses an amazing combination of dedication, creativity and smarts," said Frank Menna, President of Genesis, "all in the interest of making lives better!" Harry Madonna, CEO of Republic Bank shared, "As a local bank, we are dedicated to empowering the organizations that have a positive impact on the lives of our customers and the wellbeing of our communities.  We continue to form partnerships with nonprofits and remain involved with a number of philanthropic groups that make a difference at a grassroots level. " Additional sponsors included The Haverford Trust Company, Mindy Lederhandler Lutts of Remax Keystone and Willits Pharmacy Services. Silent auction donors included Tiffany & Company, Comcast, Cahill's Carpet & Upholstery Cleaning, Ron Schwartz of Colonial Nissan; as well as local sports teams, The Philadelphia Eagles and Phillies.
All funds raised at the event will directly benefit the over 3,500 children and adults supported by SPIN in Greater Philadelphia and the Lehigh Valley.
###
Photos: https://photos.app.goo.gl/dWrKW2QxWFQHwkpI3
Media Contact: Adam Hymans, 215.796.7759 or ahymans@spininc.org
About SPIN:
A local 501(c)(3) non-profit, SPIN (Special People in Northeast) is a leading provider to children and adults with autism, intellectual and developmental disability in Greater Philadelphia and the Lehigh Valley. SPIN also provides high-quality, early childhood education for children of all abilities. Headquartered in Northeast Philadelphia, SPIN has been named a Top Workplace for nine consecutive years by Philly.com with over 1,300 employees. SPIN has also been named an Autism Center for Excellence by Community Behavioral Health. For more information, visit www.spininc.org or www.facebook.com/SPINInc.